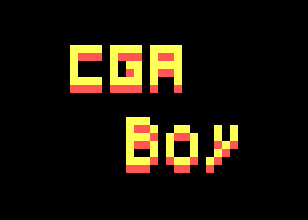 CGA Boy
Level Editor - First Part
---
I'm glad to tell you that now you can make your own levels.
Dev Log
-[New] level editor
-[New] Level Chooser for Custom Levels
-Rework Controls as Pause Button now as 'Esc'
-New Controls for Level Editor
Buttons as Run/Stop - Save - Level Name - Dock are touch .
to exit construction mode (when a block is selected) press mouse right button or 'Esc'.
to erase you must not be on construction mode , pressing shift your cursor will change its sprite and clicking on an object will destroy it.
known Bugs
- You can put several Jumpers in a single block , but it will just export one .
- Some times Music Stop playing
To Do
- Import/share levels Option
-More Blocks
-Edit Created Levels
-Fix what i will broke
Thanks for playing the game.
any issue please comment below .