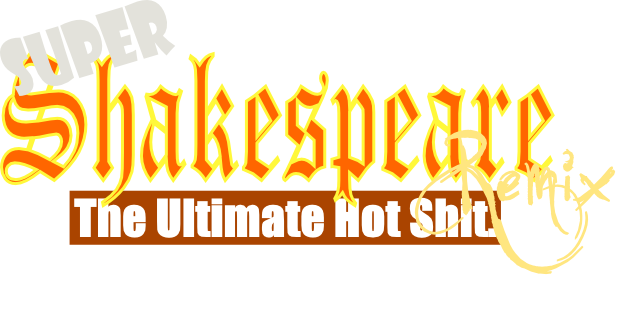 Super Shakespeare Remix
A downloadable game for Windows
A multiplayer competitive shooter featuring random Shakespeare characters. Grab the potion ingredients to cast a spell into your opponent's realm. The size, speed and power of your spell depends on the ingredients you grab. For each three ingredients you grab you get one shot. Play as Ultra Puck (from A Midsummer Night's Dream) or as The 4th Witch (from Macbeth).

Developed by Team Gatitos:
Equestrian leader of code and friendship: Benjamín Stu
The Madman of the code: Maximiliano Valentín
Wandering Jedi of graphics and design: Luis Barón
Vocal and consonant: Elías Mochán
The sprite sprite: Ella Watkins
And Zhade... he has a hat.
Download
Click download now to get access to the following files: